Feliz dia dos Namorados..





12/06/2011
HAPPY VALENTINE'S DAY!!
OTH Season Finale!
Brooke: "Lets all agree right now that they've ruined movies…Today's films have become loud, crass, and predictable. Where's the film that whispers? And yet into this arena comes Julian Baker's Seven Dreams Til Tuesday. A gentle voice that cuts through the white noise of modern film making."
(via alwaysandforevertreehillcouples)

(via prissandstoner)


(via donknowhowtodeletethis)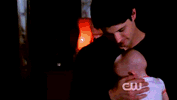 CREDITS TO:
 AGNES ART (OTHFORUMS)
One Tree Hill 8x22(season finale)
I loved everything about this season!!! I can't wait to season 9:)
THIS IS THE PLACE WHERE EVERYTHING IS BETTER AND SAFE!!!
"I do believe in magic. I was born an raised in a magic time, in a magic town, among magicians. Almost everybody else didn't realise that we lived in that web of magic - connected by the silver filaments of chance and circumstance, but I knew it all along. See, this is my opinion. We all start out knowing magic. We are born with whirlwinds, force fires and comets inside of us. We are born able to sing to birds, and read the clouds, and see our destiny in grains of sands. But then we get the magic educated right out of our souls….after you go so far away from it, you can never really get it back. When people get weepy at movies, it's because in that dark theatre, the golden pool of magic is touched, just briefly. Then they come out into the hard sun of logic and reason again, and it dries up, and they're left feeling a little heart sad, and not knowing why. When a song stirs a memory. When moats of dust turning into a shaft of light takes your attention from the world. When you listen to a train passing on a track at night in the distance, and you wonder where it might be going. You step beyond who you are, and where you are. For the briefest of instances, you have stepped into the magic realm. That's what I believe."

Some animations:

Chase: Meet me right here a year from today. And if you do… I promise you I'll still feel the same way about you that I do right now.



Nathan: "You don't get to leave the house until you're at least 30. Okay? Maybe even 40. Discuss it with your mom."











She couldn't have babies …now she have twins!!! She can have now the boy and the babies!!!



Credit to lovablesin.tumblr.com and forsakenwitchery.tumblr.com
Brooke Davis
The best Character of ONE TREE HILL:
The best friend…the best woman…..Best aunt…the best partner…the best mom!!! And sure the best actress(SOPHIA BUSH)
BEST ACTRESS:
Brooke Penelope Davis: "There's a day when you realize that you're not just a survivor, you're a warrior. You're tougher than anything it (life) throws your way."
BEST WOMAN:
Brooke: When I was a teenager, I was a mess. I was popular but I had no idea who I was or what I wanted, and I started a clothing line and it became more successful than I ever dreamed. But even at the height of my success, I always felt like something was missing. Love. A family. And then I met Julian, and he is an amazing director but he's an even more amazing man, and I know that he's gonna be the most amazing father. So there was a time when I didn't know who I was or who I wanted to be. But I've known for a long time now I wanna be a mom. I wanna see Julian be a dad, and I want our child to feel loved and protected, even when they're struggling. Like I did, like we all have.
BEST FRIEND:
(Breyton)
(Braley)
Haley: I wanted to make a toast to my amazing friend Brooke for throwing this party and for… saving my son's life, because if she hadn't risked hers to save Jamie, I would not be standing here, with all of you, happy. Brooke, there is a reason why you are Jamie's godmother. And I'm thankful every day that you are. So, here's to my best friend, Brooke Davis. There is no one else to whom I would trust my child more.

BEST PARTNER:(brucas and brulian)

"I'm in love with you, I'm so lost and completely in love with you. I have been ever since I saw you doing that ridiculous Molly Ringwald dance." (Julian)

BEST MOM:
(Brooke+Sam)
"Honey, you'll always be a Davis to me."
"And you'll always be my first mom."
Brooke+angie:
BEST AUNT:
Brooke: "I just wish that I had had a family like yours."
Jamie: "You do. You're Aunt Brooke!"
Haley + Brooke Friendship!
Haley : Well, When I first met Brooke Davis, she had no idea who I was. Of course everyone knew who she was, she was the most popular girl in school. She was head cheerleader, annoyingly pretty (still is), and I used to wonder back then 'What would it be like to be friends with Brooke? Would she make me popular? Would all the boys start asking me out?' And then one night I got to hang out with Brooke, all night. Oh, and she didn't like my name, though, so she decided she was gonna give me a name that, uh, she did like, which ended up being Brooke. And from that moment I knew that I wanted Brooke to be my friend. Not because she was gonna make me popular, and not because boys would start asking me out, but because I got a glimpse of the real Brooke. A girl with the biggest heart that I have ever known. And you know, when you're in high school, it's not very easy to let people see who you really are. I could see it though, it was in the eyes. So we became friends, and now she's my best friend. We've been through so much together over the years, and our friendship is still growing. So I know that your friendship and love for Julian will continue to grow every year for the rest of your lives and I feel so lucky to be a part of that. I love you, Brooke Davis.
Brooke: It's funny, Peyton used to say that people always leave. But when they did, I was always the one who was here for her. This year has been the hardest of my life, and you know who was always here for me, no matter what? My made of honor.
Haley: I am going to miss you Brooke Davis, like you can't imagine.
Brooke: Ofcourse I can, I'm gonna miss you the same. I love you.
Haley: I love you too.



Haley: Why aren't you moving to New York?
Brooke: Because I'm pregnant.
Haley: Are you serious?
Brooke: Yeah!
Haley: Oh my god!
"Friendship improves happiness, and abates misery, by doubling our joys, and dividing our grief."
"A friend is one who believes in you when you have ceased to believe in yourself."
"A friend is someone who knows the song in your heart, and can sing it back to you when you have forgotten the words."
"It takes a long time to grow an old friend."
OMG!!! BROOKE IS PREGNANT!!!!
FINALLYYYY!!!!!!!!!!!!!!!!!!!!!!!!!!!!!!!!!!!!!!!! SHE IS GETTING THE BOY AND THE BABY!!!
Brooke: I turned down the job because I don't want our child to have a playground on the roof. Unless is the roof of my store, here, in Tree Hill.
Julian: Okay, you're loosing me.
Brooke: … I took a pregnancy test. We are pregnant!
Julian: Baby!! I knew we could do it.
"We're pregnant!"

http://littlesophia.tumblr.com/
One day, Brooke Davis-Baker. One day you will receive your baby. You finally got the guy, you will get the family too.

Brooke: We need a name. Our baby's gonna be born without a name.
Julian: Oops.


Julian: Okay, I have a name. Clear your head. You ready?
Brooke: Uh huh
Julian: If it's a girl, Brooke and if it's a boy, Brooke
Brooke: I know if its a girl Julian…If its a boy Julian




"i will give you a baby brooke davis"