Reasons to watch chuck…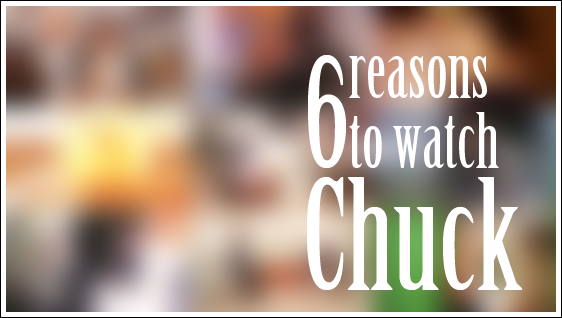 The Cast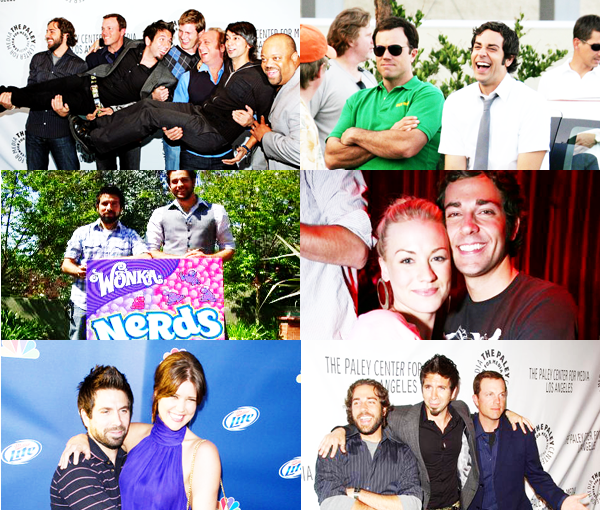 Zach Levi: I love my job and I love everybody that I work with so it spurs you on throughout the day.


This cast look like they have so much fun, not just on set either. Where ever they are they seem to be smiling or laughing. There adorable.
The Music
Liberty Girl: If you're not watching Chuck, you should be. Smart, funny, and with honestly the best soundtrack music on the entirety of TV.

This show uses music that you may never of heard of yet you'll love it and it will make the show even better. Its not the same old over used songs that every show uses, its got everything from Iggy Pop, Mc hammer and the Backstreet boys.
The Comedy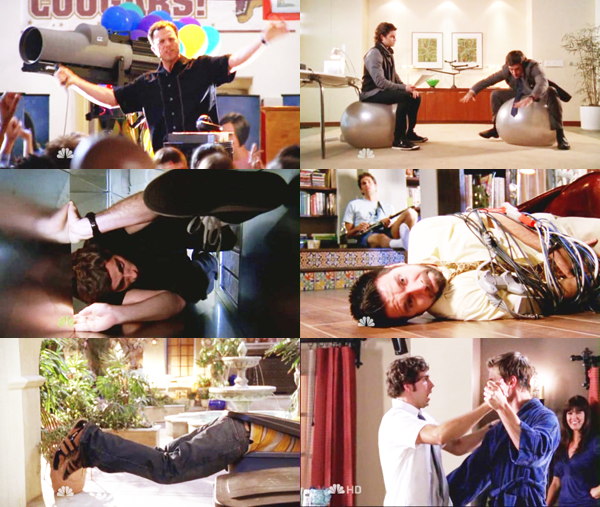 Chuck: Charles Carmichael always comes quickly.

Every episode you will laugh at something that you didn't see coming. This show manages to make even the most serious things hilarious. Whether it's Jeff and Lester getting up to what ever get up to or just the things that Casey comes out with. I promise there is always something to laugh at.


The Action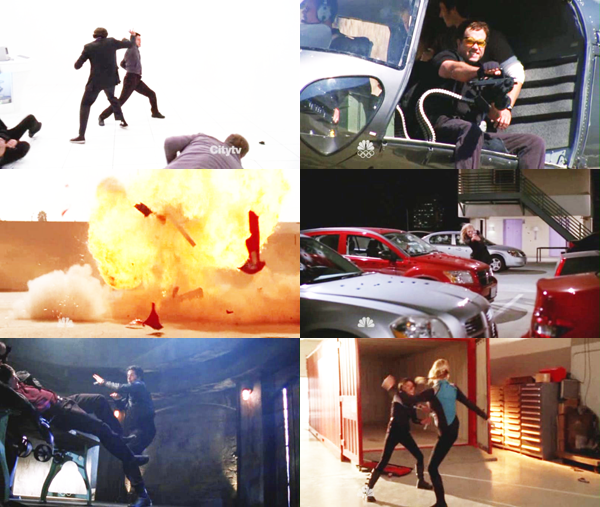 Chuck: Unleash the Casey.

This show was close to being cancelled, yet when saved it the action was amp up 1000 volts. Explosions, hand to hand combat and guns. It's got everything you would expect from a high action movie.

The Romance

Chuck: I'm crazy about you and I've always been … Just so you know, I am going to get this thing out of my head one day. I will. When I do I'm going to live the life that I want with the girl that I love.

You could tell at the end of the pilot that there was something between Chuck and Sarah. Though Sarah would never admit it the messes she gets her self in, the romance in this show is of the meter. The scene in Chuck V.s The Colonel 2x21 in the bed that was pure romantic. Though not only do we have the romance between Chuck and Sarah but the longest relationship in the show. Ellie and Awesome Devon, they are so cute together. There wedding was amazing, the one on the beach and all set up by Chuck, I think he knows romance.
Chuck Bartowski / Zachary Levi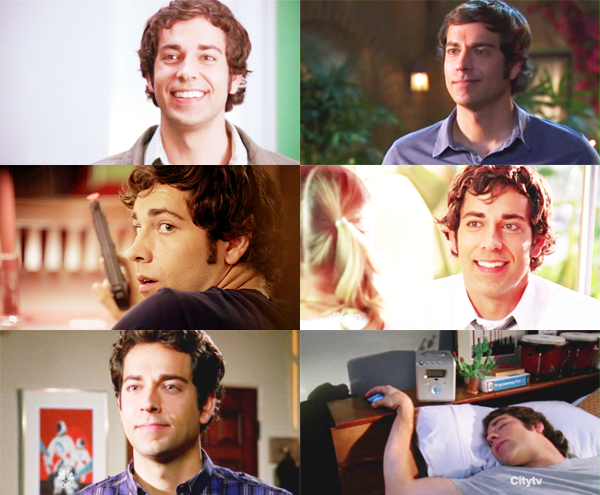 "Zac just has this pure joy in humor that I don't have but that he has. So when it's coming from him, it's so honest and wonderful and infectious you can't help but laugh when he's laughing. He's just a beautiful person." – Adam Baldwin

"Zac's a bundle of energy. He puts music on all of the time and dances to it. He's crazy." – Yvonne Strahovski

Zachary Levi is an amazing actor, he is basically Chuck Bartowski. He is that nerd. He can make the simplest things hilarious that you will be laughing about it the next day and want to watch it over and over again.
Chuck Bartowski, he is cute, loveable and geeky. I will guarantee that you will fall in love with him in the first episode.


If your not watching this show then you should be, I just proved that it has everything that you could ever want in a show.

I made this Chuck lego..I thinks its cute!!! What do you think??=)
@nathy_shawty
Chuck: Save Chuck (Season 5)