129

Plays

I Don't Want To be

Gavin DeGraw
"i don't want to be anything other than what i've been trying to be lately. all I have to do is think of me and have peace of mind. i'm tired of looking 'round rooms wondering what i've got to do or who i'm supposed to be i don't want to be anything other than me"

_________________

in memory of one tree hill september 2003 - april 2012
Thank you for nine years of heartbreak, smiles, laughs and joy. I'll miss you more than anything!
I DON'T OWN ANY OF THESE IMAGES(if you wanna credit just ask me)…THANKS FOR THEM , THEY ARE AMAZING…! And thanks ONE TREE HILL for make my life these 9 years!
(via mint-daze)
Quotes That I Love..




Brooke Davis: Why does everybody lie? You know, the bad guys lie to get in your bed, and the good guys lie to get into your heart. And I'm the idiot who falls for it every time
Quotes That I Love…

"She's just been very protective of her heart for a long time. She is afraid"
OTH Season Finale!
Brooke: "Lets all agree right now that they've ruined movies…Today's films have become loud, crass, and predictable. Where's the film that whispers? And yet into this arena comes Julian Baker's Seven Dreams Til Tuesday. A gentle voice that cuts through the white noise of modern film making."
(via alwaysandforevertreehillcouples)

(via prissandstoner)


(via donknowhowtodeletethis)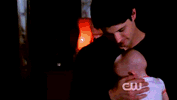 CREDITS TO:
 AGNES ART (OTHFORUMS)
One Tree Hill 8x22(season finale)
I loved everything about this season!!! I can't wait to season 9:)
THIS IS THE PLACE WHERE EVERYTHING IS BETTER AND SAFE!!!
"I do believe in magic. I was born an raised in a magic time, in a magic town, among magicians. Almost everybody else didn't realise that we lived in that web of magic - connected by the silver filaments of chance and circumstance, but I knew it all along. See, this is my opinion. We all start out knowing magic. We are born with whirlwinds, force fires and comets inside of us. We are born able to sing to birds, and read the clouds, and see our destiny in grains of sands. But then we get the magic educated right out of our souls….after you go so far away from it, you can never really get it back. When people get weepy at movies, it's because in that dark theatre, the golden pool of magic is touched, just briefly. Then they come out into the hard sun of logic and reason again, and it dries up, and they're left feeling a little heart sad, and not knowing why. When a song stirs a memory. When moats of dust turning into a shaft of light takes your attention from the world. When you listen to a train passing on a track at night in the distance, and you wonder where it might be going. You step beyond who you are, and where you are. For the briefest of instances, you have stepped into the magic realm. That's what I believe."

Some animations:

Chase: Meet me right here a year from today. And if you do… I promise you I'll still feel the same way about you that I do right now.



Nathan: "You don't get to leave the house until you're at least 30. Okay? Maybe even 40. Discuss it with your mom."











She couldn't have babies …now she have twins!!! She can have now the boy and the babies!!!



Credit to lovablesin.tumblr.com and forsakenwitchery.tumblr.com
8x21 One tree hill Animations…
These are some animations of 8x21 by Agnes Art (othforums):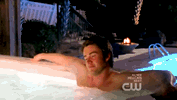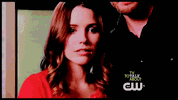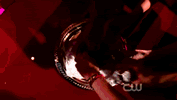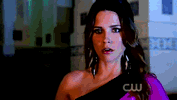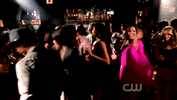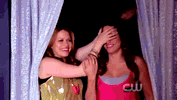 I love brooke' Dress!!! (she is so funny)
My feelings are all over the place about next week's One Tree Hill…
Chase leaving for the air force…

Brooke and Julian pregnancy/baby scenes…

Nathan/Haley/Jamie/Lydia scenes…




THE FACT THAT SEASON 9 WILL HAPPEN!!!!

initial reaction…shock…


then…so happy i want to cry…

then…dance around like a fool…



(via theonlyonesheneeds)
Brooke Davis
The best Character of ONE TREE HILL:
The best friend…the best woman…..Best aunt…the best partner…the best mom!!! And sure the best actress(SOPHIA BUSH)
BEST ACTRESS:
Brooke Penelope Davis: "There's a day when you realize that you're not just a survivor, you're a warrior. You're tougher than anything it (life) throws your way."
BEST WOMAN:
Brooke: When I was a teenager, I was a mess. I was popular but I had no idea who I was or what I wanted, and I started a clothing line and it became more successful than I ever dreamed. But even at the height of my success, I always felt like something was missing. Love. A family. And then I met Julian, and he is an amazing director but he's an even more amazing man, and I know that he's gonna be the most amazing father. So there was a time when I didn't know who I was or who I wanted to be. But I've known for a long time now I wanna be a mom. I wanna see Julian be a dad, and I want our child to feel loved and protected, even when they're struggling. Like I did, like we all have.
BEST FRIEND:
(Breyton)
(Braley)
Haley: I wanted to make a toast to my amazing friend Brooke for throwing this party and for… saving my son's life, because if she hadn't risked hers to save Jamie, I would not be standing here, with all of you, happy. Brooke, there is a reason why you are Jamie's godmother. And I'm thankful every day that you are. So, here's to my best friend, Brooke Davis. There is no one else to whom I would trust my child more.

BEST PARTNER:(brucas and brulian)

"I'm in love with you, I'm so lost and completely in love with you. I have been ever since I saw you doing that ridiculous Molly Ringwald dance." (Julian)

BEST MOM:
(Brooke+Sam)
"Honey, you'll always be a Davis to me."
"And you'll always be my first mom."
Brooke+angie:
BEST AUNT:
Brooke: "I just wish that I had had a family like yours."
Jamie: "You do. You're Aunt Brooke!"